Join this FREE live teleseminar with Arielle Ford!
Your BIG BEAUTIFUL Book Plan:
The Secret To Getting An Advance On Your Book
When:
Wednesday, January 25, 2012
5:00 – 6:00pm PT / 8:00 – 9:00pm ET

A book is always more than just a book. Much more. Writing a book could direct the course of your career for the rest of your life. It could lead to infinitely important connections, multiple revenue streams, spin off products, breakthrough ideas, and international relations. It could send more business your way. It could pay for a trip to Tahiti or pay the rent. It could change one person's life for the better. It could start a revolution. You need a plan. Enter Danielle LaPorte and Linda Sivertsen, creators of the hit online digital program—Your Big Beautiful Book Plan.
During Arielle's call with Danielle and Linda, they'll discuss:
How to grab your reader from page one
The importance of taking the aerial view
How to justify the need for your book
Proposals for fiction and memoir, and how they differ
What to do if you've never published anything before, but have a great idea
Partnering with experts
How to repurpose content you already have
The advantages of self-publishing, print on demand, and traditional deals
How to differentiate yourself if your idea's already been done
There are approximately three quantum leaps and five leaps of faith, ten giant steps and a thousand baby steps to getting your book on the shelf. Enter: Your Big Beautiful Book Plan.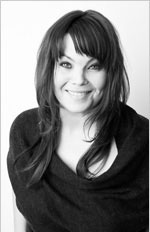 Danielle LaPorte
Danielle LaPorte is the author of the forthcoming book The Fire Starter Sessions: A Soulful + Practical Guide for Creating Success on Your Own Terms (Random House/Crown). An inspirational speaker, former think tank exec and business strategist, she is the creator of the online program The Spark Kit: A Digital Experience for Entrepreneurs and co-author of Your Big Beautiful Book Plan. Over a million visitors have gone for her straight-up advice on DanielleLaPorte.com, a site that has been deemed "the best place on-line for kick-ass spirituality."
You can find her on Facebook and on Twitter @daniellelaporte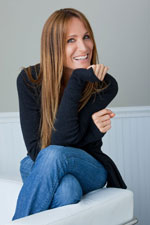 Linda Sivertsen
Linda Sivertsen is a book proposal doctor, author whisperer, agent connector, idea-fairy, and huge-hearted cheerleader of creativity for writers of all genres. In addition to authoring & co-authoring nine books (including two New York Times bestsellers and the digital hit, Your Big Beautiful Book Plan), she helps aspiring authors land 6- and 7-figure book deals at her writing retreats in Carmel-by-the-Sea. Her work has been featured on Oprah, CNN, E!, Extra, & in the NY Post, New York Times, Family Circle, Teen Vogue, and the Huffington Post.
Find Linda online at BookMama.com (where delivering book babies is easier than the human kind!) and on Twitter at @lindasivertsen
This event will be recorded, but please do register, even if you can't attend it live, so we can be sure you receive the recording.