About Arielle Ford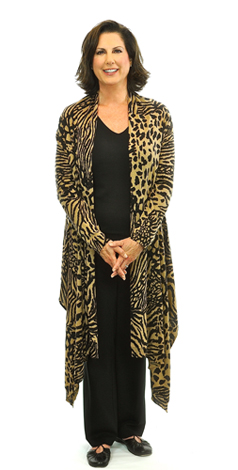 Arielle Ford is a leading pioneer and personality in the personal growth and contemporary spirituality movement. For the past 25 years she has been living, teaching, and promoting consciousness through all forms of media. Her stellar career includes years as a prominent book publicist, author, literary agent, TV lifestyle reporter, television producer, Sirius radio host, publishing consultant, relationship expert, speaker, columnist and blogger for the Huffington Post.
As the president of The Ford Group, Arielle was widely recognized as America's foremost book publicist and was instrumental in launching the careers of many NY Times bestselling self-help authors including Deepak Chopra, Jack Canfield, Mark Victor Hansen, Neale Donald Walsch, and Debbie Ford. Arielle was the publicist for dozens of other top selling authors such as Wayne Dyer, Gary Zukav, Dean Ornish, Joan Borysenko, Louise Hay, Jorge Cruise, and don Miguel Ruiz.
Arielle is a gifted writer and the author of seven books including the HOT CHOCOLATE FOR THE MYSTICAL SOUL series, and her most recent, THE SOULMATE SECRET, an international bestseller available in 21 languages.
Her national TV credits include TODAY SHOW, NBC's The Other Half, CNN and countless major market morning and news shows across the country. Arielle has been featured in USA TODAY (twice), Los Angeles Times, O Oprah magazine, Redbook, More, and First for Women. Her by-lined articles can be found at beliefnet.com, eharmony.com, gaiamlife.com, gaia.com intent.com and dozens of other sites.
Arielle is one of the founding partners of the Spiritual Cinema Circle, a subscriber-based monthly DVD club dedicated to providing movies about love and compassion. She is responsible for the rapid growth of this company that has now been acquired by Gaiam, Inc.
Arielle is the creator of the at-home publishing study course Everything You Should Know About Publishing, Publicity and Building A Platform and the annual
21st Century Book Marketing event which is the premiere book-marketing event for authors.
www.EverythingYouShouldKnow.com
www.21stCenturyBookMarketing.com
About Mike Koenigs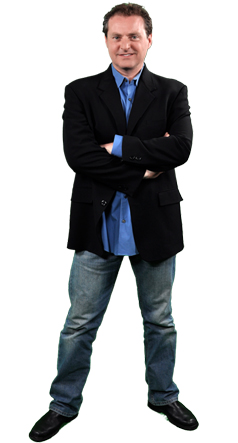 Geek, surfer, marketer, video producer and didgeridoo player, Mike Koenigs is best known as the guy who created the Web 2.0 syndication service, Traffic Geyser that distributes over a million videos per week and generates top ranking, web traffic and leads in minutes by sending video content to over 100 video, social bookmarking, social media, blog and podcasting sites and directories.
Mike grew up in Eagle Lake, Minnesota (pop. 763) where he taught himself how to program at age 14. He wrote video games for the first Mac game company, PCAI. In 1991, he co-founded DigitalCafé, one of the first interactive multimedia agencies that produced the world's first branded CD-ROM game, "Chex Quest" and shipped in more than six-million boxes of General Mills cereal. Digital Café produced many of the world's first movie web sites, promotional screensavers and games for Sony, Columbia-Tristar and 20th Century Fox. He sold the company during the dotcom boom to publicly-held IPG and billion-dollar agency Campbell-Mithun in 1999.
He's credited for making "Infomercial Toolkit"and inventing the "Internet Infomercial" for marketing and selling products or services with video on the web.
Michael has served as a producer, marketerand consultant for Sony Entertainment, 20th Century Fox, 3M, General Mills, DominosPizza, Ralston, Mazda Motors and New York Times bestselling authors including Deepak Chopra, Debbie Ford and Tony Robbins. He's created over 300 web sites and more than 30 products.
His newest venture includes a documentary video about life with his electric sportscar, "Life With Tesla." Follow his journey off the grid at www.LifeWithTesla.com
For more information about Mike, visit www.MikeKoenigs.com