Join this FREE live teleseminar with Arielle Ford!
Why Authors Need To Be Global Entrepreneurs (and how to do it)!
When:
Tuesday, March 27, 2012
5:00 – 6:00pm PT / 8:00 – 9:00pm ET

Ready To Be a Global Bestselling Author?
Come join Arielle Ford as she interviews Dame DC Cordova, the woman who developed the Asian markets for her then business partner of
nine years, Robert Kiyosaki, for his first bestselling book, If You Want To Be Rich & Happy, Don't Go to School?
Her network has also opened overseas markets for other leaders like Tony Robbins, Lisa Nichols, T. Harv Eker, Blair Singer, and others.
If you want to be a rock star bestselling author in Singapore, Malaysia, Indonesia, Brunei, Taiwan, Hong Kong, China. India, Australia, New Zealand, and other foreign markets, come and learn powerful tools and distinctions!
During this FREE telesemar, Dame DC is going to share with you:
Why you want to open up global markets now and how it can help you at home
The tremendous profit potential in overseas markets
What it takes to get influential speaking engagements and expand your work
How to become a bestselling author in international markets
Removing self-imposed limitations that restrict you to a singular market and limit your influence, impact and income-potential
Why expanding your markets is so much more fun, easier and faster than you think…
and more!
In this FREE live teleseminar, Arielle Ford will interview: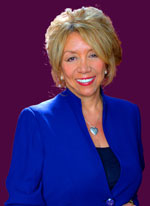 Dame DC Cordova
Dame DC Cordova is CEO of Excellerated Business Schools®/Money & You®, a global organization that has over 80,000 graduates from the Asia Pacific and North American regions in English and Chinese. Because many of today's wealth/business "gurus" have attended Money & You® and transformed the way they teach, her work continues through them to millions world-wide. She is a "Connector" with a special gift for bringing together diverse successful Social Entrepreneurs from around world.
Her purpose is to Uplift Humanity's Consciousness Through Business. DC is an Ambassador of New Education with a tireless pursuit to transform educational systems around the world to eradicate poverty and hunger. DC is a Mentor of Nurturing through her work with high-level entrepreneurs/business leaders.
She is the author of the comprehensive systems manual, Money-Making Systems; and has co-authored many books. DC has hosted a Money & You Radio Show, participated in over a dozen motivational films and TV shows and; been interviewed around the world for Internet programs, radio, newspapers and magazines.
She is an Advisor on China and Asia Pacific to One Degree Media & Entertainment, Inc.; Director of International Relations for the Women's Information Network (http://www.TheWINonline.com); Council Member of Women Speakers' Association; Asia Pacific Development Consultant /Member of Board of Advisors of http://www.MySuperLab.com.