Join this FREE live webinar with Arielle Ford!
How To Get Your Book Selling In Stores (Internet & Retail)
When:
Thursday, November 17, 2011
6:00 – 7:00pm PT / 9:00 – 10:00pm ET

Come learn the proven strategies you, as an author, should be using to get your book selling in retail stores, both online and offline.
In this webinar, Elaine Wilkes, a self-published and traditionally published author who has spent years perfecting these strategies, will reveal how to write emails that get the attention of the stores that can dramatically increase your book sales.
In this information-packed online class, Elaine will reveal:
Critical (but not-at-all obvious) information store buyers must have to buy your book
What to include in your emails to motivate store buyers to stock your book
How authors write emails that make $100+ million in sales (and how you can mimic their success to increase your own sales)
How to adapt your emails for public libraries (there are over 140k nationwide, all of which need new books to put on shelves!)
Best practices for writing emails that book buyers will read
What motivates book buyers to purchase your book (and how to include that in your email to stores
Examples of successful emails
And lots more valuable, hard-to-find information!
In this FREE live webinar, Arielle Ford will interview: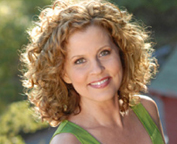 Elaine Wilkes
Elaine Wilkes, Ph.D., LEED is a published and self-published author. She worked diligently to learn everything you need to know about getting your book into all types of stores, not just bookstores, but also Internet, retail and chain stores and more!
She spoke with over 1000 store buyers and the top insiders in the book business, along with spending hundreds and hundreds of hours of tedious research. All this work led her to create this comprehensive How To Get Your Book Into All Types of Stores Course to save you time and money. This much needed information and insider secrets can't be found anywhere else.
Elaine has been an interviewed on numerous radio and TV shows such as CNN Headline News,
E! Entertainment, and has been quoted in major media such as Forbes, CNN, Chicago Tribune, and Woman's World, to name a few.
She's a motivational speaker who gives dynamic presentations on book marketing and creativity.