Ask Arielle and Debbie Ford!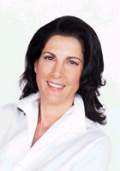 How did the Ford Sisters get eleven books published in just nine years? They will tell you, it's not as hard as people make it out to be.
If you can't make the call, we're recording and editing it and will provide a means to access it within a week after the call ends.
The scheduled call is Monday, January 9, 2006, 5:30 PST.
Debbie and Arielle will be answering as many questions as we can fit in the one-hour session.
What is the single biggest question about writing books and publishing that you want to learn more about?
Please keep your question clear and to the point! No comments please, questions only!
Don't worry: we will never rent, share or sell your email address to any third party.
We respect your privacy.

---
Affiliate Sign Up | Affiliate Login | Affiliate Suggestions | Contact Us | Mailing List
Leave a Testimonial | Take a Survey and Get a Free Gift | Tell a Friend about this site
Warranties, Disclaimers & Legal Rights | Terms of Service | Privacy Policy
---
© 2005 KickStartMedia.com
15721 Bernardo Heights Parkway
Suite B-454
San Diego, CA 92128-3176
Voice mail and FAX: 800-795-5417
Website and product produced by Mike Koenigs