Ask Special Guest, Stephanie Tade!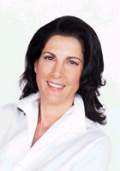 Our special teleseminar guest on
Tuesday, April 4, 2006
5:00 PST/7:00 CST/8:00 EST (11:00 GMT)
is Stephanie Tade, Top literary agent for 18 years in both fiction & non-fiction and four years as the Executive editor of Rodale Books.
Note: The Call is FREE!
In this special teleclass, You'll Learn...
What agents are NOW looking for
Miracle stories of first time authors who made it without a platform
The do's and don't of approaching agents
What types of books and authors she is currently looking for
Some of Stephanie's authors have included:
Morgan Freeman, author of "Morgan Freeman & Friends"
Joey Green, author of "Joey Green's Kooky Cookbook"
Jean Achterberg author of "Imagery & Healing"
Carol Pearson author of "The Hero Within"
Robert Cooper author of "Executive EQ" and "Low Fat Living"
National Audubon Society - children's books and a series of TV companion books
Tammi Hoag – "Night Sins" and many other novels
Join us as Stephanie discusses all of this and answers your questions:
What is your single biggest question you'd like to ask a powerful, successful literary agent?
Please keep your question clear and to the point! No comments please, questions only!
Be sure too provide your name and e-mail address in the box below so the call-in details will be mailed too you!
Owners of Everything You Should Know will receive a link to the edited call to listen to or download.
Don't worry: we will never rent, share or sell your email address to any third party.
We respect your privacy.

---
Affiliate Sign Up | Affiliate Login | Affiliate Suggestions | Contact Us | Mailing List
Leave a Testimonial | Take a Survey and Get a Free Gift | Tell a Friend about this site
Warranties, Disclaimers & Legal Rights | Terms of Service | Privacy Policy
---
© 2005 KickStartMedia.com
15721 Bernardo Heights Parkway
Suite B-454
San Diego, CA 92128-3176
Voice mail and FAX: 800-795-5417
Website and product produced by Mike Koenigs