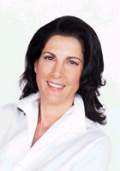 Thank You For Your Question!
Michael and Stefan are looking forward to having you on the call Tuesday, June 27, 2006 5:00 PST/7:00 CST/8:00 EST (1:00 GMT). The dial-in details have been e-mailed to you.
In case you have an agressive spam filter and don't receive the call details, here they are. Please print this page and tape it next to your computer so you don't forget.
Dial-In Details Michael and Stefan:
To learn more about Michael and Stefan visit their web sites:

Interviewer: Personal Coach, Stefan Doering

Producer and Online Marketer,
Michael Koenigs
Date: Tuesday, June 27, 2006
5:00 PST/7:00 CST/8:00 EST

Duration: Approximately 60 Minutes
Your Dial-in Number: 1-712-432-2323

Your Access Code is: 93230
If this line is full, use this dial-in information:
Your Dial-in Number: 1-605-725-1900

Your Access Code is: 93231
(Print this page out and stick it next to your computer!)
Click here to download the agenda and "cheat sheet" for the call
Have fun on the call !
Arielle
---
Affiliate Sign Up | Affiliate Login | Affiliate Suggestions | Contact Us | Mailing List
Leave a Testimonial | Take a Survey and Get a Free Gift | Tell a Friend about this site
Warranties, Disclaimers & Legal Rights | Terms of Service | Privacy Policy
---
© 2005 KickStartMedia.com
15721 Bernardo Heights Parkway
Suite B-454
San Diego, CA 92128-3176
Voice mail and FAX: 800-795-5417
Website and product produced by Mike Koenigs