Ask Special Guest, Joe Vitale!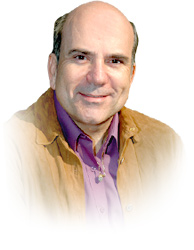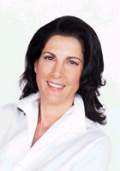 Our special teleseminar guest on Monday, March 27, 2006
5:00 PST/7:00 CST/8:00 EST (11:00 GMT) is Dr. Joe Vitale, marketing, copywriting, publicity and advertising expert.
Note: The Call is FREE!
In this special teleclass, You'll find out HOW...
...Joe managed to get his latest book, "Life's Missing Instruction Manual : The Guidebook You Should Have Been Given at Birth" to #1 on Amazon.com and stayed there for four straight days last week!
You'll benefit from Joe's entertaining speaking style and get specific insights, tips and techniques he used to achieve this feat. What's important to note is Joe has done this several times!
For those of you who don't know him, here's a bit of background on Joe:
Dr. Joe Vitale is the author of the international #1 best-seller, The Attractor Factor, the #1 best-seller Life's Missing Instruction Manual, the #1 best-selling e-book Hypnotic Writing, and the #1 best-selling Nightingale-Conant audio program, The Power of Outrageous Marketing, software tools, audio programs, videos and numerous other works.
What is your single biggest question about writing #1 bestselling books that you'd like to ask Dr. Joe Vitale?
Please keep your question clear and to the point! No comments please, questions only!
Be sure too provide your name and e-mail address in the box below so the call-in details will be mailed too you!
Owners of Everything You Should Know will receive a link to the edited call to listen to or download.
Don't worry: we will never rent, share or sell your email address to any third party.
We respect your privacy.

---
Affiliate Sign Up | Affiliate Login | Affiliate Suggestions | Contact Us | Mailing List
Leave a Testimonial | Take a Survey and Get a Free Gift | Tell a Friend about this site
Warranties, Disclaimers & Legal Rights | Terms of Service | Privacy Policy
---
© 2005 KickStartMedia.com
15721 Bernardo Heights Parkway
Suite B-454
San Diego, CA 92128-3176
Voice mail and FAX: 800-795-5417
Website and product produced by Mike Koenigs