Dear <$firstname$>,
Winter 2007 Everything You Should Know Newsletter
Topics this Issue:
Making Things Happen
Upcoming EYSK Teleclasses
The Importance of Great Headshots and Photographs
EYSK Customers and their Upcoming Books!
Last Chance for Bonuses Before Price Increase
Enjoy this newsletter and share it with any aspiring writer you have in your life!
---
Making Things Happen
Are you on track with your commitments to becoming an author, expert and speaker? If not, now is the time to seriously consider finding a friend to hold you accountable for your dreams and your success.
Three times each week Peggy McColl, internet marketing genius and author and co-creator of the Bestseller Mentoring Program, and I speak by phone. We check-in and see how our projects are going and then we exchange lists of the things we are going to get done before our next call. Usually we each have 5 – 10 items on our list.
And then we hold each other accountable. For instance, Peggy is great about getting her work done but was really resistant to exercising. We developed a plan that for any day Peggy misses her 15 minute commitment to the treadmill, she has to donate $1,000 to the charity of my choice.
Guess what?
She hasn't missed a day of exercise yet. Like most people, I have a lot to do everyday. By regularly checking in with Peggy, clarifying my to-do list and MAKING A PROMISE to get it done, things happen. AND, we have the added benefit of being able to grow our friendship, share ideas and brainstorm together. Who will be your buddy?
If there isn't someone in your immediate circle then think about the acquaintances you know that are motivated and making things happen in their lives. Take a risk, call and ask them if they would be willing to spend 10 minutes, three times a week by phone, in a mutually beneficial relationship.
If you do this and find it useful, please send me an email and let me hear from you.
---
Upcoming EYSK Teleclasses
Registration Information & Details
"Learn Publishing and Publicity from an Insider at HCI Books"
Wednesday, February 21st 5:00 pm PST: KIM WEISS of HCI Publishers
Kim heads up the publicity department at HCI and has shepherded such bestsellers as Chicken Soup for the Soul, A Child Called "It", and What the Bleep Do We Know, among others. She also manages her own imprint, Simcha Press.
Here's where you can register right now:
http://www.everythingyoushouldknow.com/recommends/kimweiss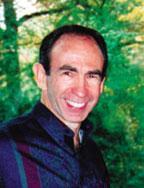 "Learn How to Write the Best Copy Ever: Copywriting for Writers"
Tuesday, March 6th 5:00 pm PST JOE SUGARMAN
Do you remember the BluBlocker Sunglasses television infomercials? They sold over 20 million pairs! Why should you care?

Because the guy who created those products and many others is also the author of seven books including his most recent, "The Adweek Copywriting Handbook: The Ultimate Guide to Writing Powerful Advertising and Marketing Copy from One of America's Top Copywriters".
Joe is going to talk about how he's used his creative copywriting skills to earn millions of dollars and still enjoy writing as much today as when he was struggling.
If you want some great secrets and insights into a successful author and copywriter's mind, Joe Sugarman is a living legend - you don't want to miss this call!
To learn more, register for the call with Joe right here:
http://www.everythingyoushouldknow.com/recommends/joesugarman
"How to Be a Successful Speaker and Presenter "
Coming Soon - Special Guest to Be Announced
And in April, I'm going to have a very special guest who will teach you all about what it takes to be a successful speaker and presenter "from the platform." There are many who say the most valuable skill you can ever learn is learning how to speak, present and sell while on stage.
I'll share specifics with you as soon as my guest confirms!
---
The Importance of Great Headshots and Photographs
This photo of Brian and I will be used for publicity purposes as we launch THE SOULMATE KIT: How To Prepare to Manifest and Meet Your Soulmate (go ahead and check out the preview site as we get prepared for our big launch this month!).
http://www.everythingyoushouldknow.com/recommends/soulmatekit
As an author/speaker/expert you need several kinds of photographs. Some are simple headshots (generally a head to chest shot against a simple background) which are used for newspapers, magazines and some times the back cover of a book. Full-length photos are often used for promoting a speaker to various potential venues and speakers bureaus.
You will also need different kinds of photos for your website depending on your specialty. A chiropractor will want to be seen working on a patient, a cookbook author should be seen in the kitchen surrounded by food, etc. Women, be careful not to select photos that are "too sexy." You want to be seen as the professional and personable, trusted expert that you are.
I recently spoke to Carl Studna, one of my all-time favorite photographers, about what his thoughts on authors and headshots:
"I can never talk enough about the importance of a good portrait, one that truly pops off the page and speaks to the viewer. If you're planning on using a picture of yourself to represent who you are, then you want the photo to reflect your authentic presence.

Qualities such as beauty, peacefulness, strength, clarity, wisdom and joy are innate aspects of our true nature and a good portrait should convey these fundamental truths. Working with each subject is always a great honor for I witness a trust that unfolds…… relaxing of the facial muscles, a deepening of the breath, a presence in the eyes, an allowance to be seen.

I've found that when people are ready to step up and give the quality necessary to match their vision, they are walking a successful path."
Carl Studna is a photographer extraordinaire whose intimate portraits of rock stars and VIPs have graced the covers of publications from TIME to Rolling Stone magazines.
Some of his subjects and clients include:
Bantam Books
Warner Brothers Records
Arista
MCA Records
Sony Pictures
HBO
With personalities and stars including (I'm telling you this so you check out his portfolio!)
Marianne Williamson
Tom Robbins
David Whyte
Cheryl Richardson
Sylvia Brown
Joan Borynsenko
Buckminster Fuller
Ram Dass
Timothy Leary
Eldridge Cleaver
Kirk Douglas
Eric Clapton
George Harrison
Paul McCartney
Jonathon Cain
His Holiness, The Dalai Lama
Lenny Kravitz
Lenny Loggins
Rod Stewart
Little Richard
James Brown
Barry Manilow
Brian Wilson
Herbie Hancock
Phil Collins
Photographers are paid in different ways. If you go to a department store for a basic portrait they will take 2 or 3 shots and then offer to sell you the photo in a variety of sizes. Most often these are not suitable for an author.
If you are ready to invest in high quality photographs that capture the real "you," Carl has created a very special offer to EYSK newsletter subscribers that will allow you to have a session with him for a reduced rate and you will own the rights of the photographs for all publicity purposes. (Carl's licensing rates for use on products are quite reasonable.). Normally a photographer with Carl's experience and background would be completely out of reach for most authors but as a personal friend of mine, he's agreed to make his talents available at reasonable rates to my newsletter subscribers.
You can email him at [email protected] or call him at 303-359-7797
Again, be sure to view Carl's portfolio at:
http://www.everythingyoushouldknow.com/recommends/carlstudna
---
Author Interview - Rand Marquardt
"Spiritual Golf", Cover by iUniverse
Like many first-time authors, Rand Marquardt is preparing for the release of his first book, SPIRITUAL GOLF.
Rand, who is based in Harbor Springs, Michigan is a philosopher, teacher, mentor, spiritual life coach, and founder of the Play Better Life series.
Like many first-time authors, Rand Marquardt is preparing for the release of his first book, SPIIRUTAL GOLF. Rand, who is based in Harbor Springs, Michigan is a philosopher, teacher, mentor, spiritual life coach, and founder of the Play Better Life series. An avid athlete all his life, he has always been drawn to ultimate peak performance through his intense competitive spirit. Intrigued with the mental side of sport, he delved into the depths of spiritual connection to Source Energy. What emerged is transcendence to playing sport through an inspired state of being with outrageous joy. Marquardt teaches the tools and understanding that empower one to play better while playing less arduously—in both golf and in life. He says, "The divine dichotomy of it all is that while playing less arduously you will play better without loosing, only enhancing a competitive desire to be your best."
I recently had a chance to talk to Rand about his process for creating his book SPIRITUAL GOLF.
Arielle: When did you first come up with the idea for this book?
Rand: I did a lot of spiritual education courses including The Shadow Process with your sister Debbie and also with Neale Donald Walsch. I began to think about applying these universal life principles to golf. As I did this, I found that it works! That's how I went for a 10.6 to a 1.2 handicap in one summer. That's like going from getting a C-minus in school to an A-plus in less than one semester. My goal is to attract a new audience to the land of spirituality to help them connect to who they really are.
Arielle: How did you come to write the book?
Rand: My intention was to never write a book but in June 2005 I began journaling about my experiences…this evolved into the book. Through some friends I found your www.EverythingYouShouldKnow.com website and listened to the teleconference with Susan Driscoll, CEO of iUniverse. As a first-time author I didn't know which way to turn, or how to get published. After listening to that call I decided my best route was to work with iUniverse with the Premiere Plus package.
Arielle: How has that experience been?
Rand: It's been very enjoyable. They gave me the extra help I asked for with content and editing and it's made my book that much better. My on-sale date should be around March 1, 2007.
Arielle: How did you come up with the cover design?
Rand: I am member of True North Golf Club in Michigan. At the club I saw some spectacular golf shots. I figured out how to get permission to use the shots and the iUniverse designed the cover, which I think is beautiful.
Arielle: What are your marketing plans?
Rand: Since I am low-budget, I won't be doing a book tour but I will be going to golf shows. I will look for ways to market through the PGA, will try to get endorsements golf professional and celebrities. I am looking to be as clever and creative as possible. I have written the press kit and reviewed all the information in EYSK and can't wait to get started. After listening to your CD's many times and reading through the Resource Guide, I now plan to do the amazon.com 'Single New Product' blast and other internet marketing. Right now I am building the website and have just begun building my email list.
We'll check back with Rand in a few months and see how the release of his book is going. For those of you who are still developing your books here's a check-list of things to remember:
It's best to have your marketing & PR plan thought out SIX MONTHS before your publication date.
Start looking today to figure out WHO you want for your endorsements and HOW to approach them. Besides the obvious "big names" what other, credentialed people can you go to for endorsements?
iUniverse is a great place to publish your book if you don't yet have a large platform. They pay better than average royalty rates and for less than $1200 you can participate in their Premier Plus package which offers editing, book design, cover design and will arrange for your book to be sold at www.bn.com and www.amazon.com and much more.
Check it out at www.iuniverse.com
(An interview with Susan Driscoll, President and CEO of iUniverse is included in one of twenty bonuses in the Everything You Should Know package. The recording is titled, "Self-publishing and what it takes to self-publish a book AND lots of tips and hints for authors who aren't sure how to get started writing their book!)
---
Author News - Dr. Adrianne Ahern
Dr. Adrianne Ahern's first book, SNAP OUT OF IT NOW (Sentient Publications) comes out in May 2007.
She has already hired a top-notch PR firm for a publicity tour and they are off to a great start. They secured Adrianne several TV appearances on San Diego TV news shows last week while she was attending and researching her next book at the Buick Open.
She is now writing a book on America's Top Caddie and is interviewing caddies for top name golfers such as Charlie Hoffman.
If you want to assist her, she is looking for introductions to Steve Williams, (caddy to Tiger Woods), Jim "Bones" McKay (the caddy for Phil Mickelson) and others.
Learn more about Dr. Ahern at http://www.snapoutofitnow.com
---
Last Chance for Big Bonuses!
In the next couple of weeks, I'm going to increase the price of my Everything You Should Know package, remove access to 15 teleclass course recordings AND exclude my personalized limited bonus, "Answering Your 3 Most Burning Questions" from the kit. This bonus alone is worth more than $750, far more that the price I charge for the course.
The combined value of the 20 bonuses include in this package is $2,550.00.
If you intend to push your writing career to the next level, there won't be a better opportunity to grab this package for such a discount. Details and a list of every bonus is here: http://www.EverythingYouShouldKnow.com
Here's a description of every recording you'll have instant access to after placing your order:
Recording #1: Arielle Ford, " Frequently Asked Questions from Owners and Subscribers"
Can self-published books be a big success?
What is a platform?
How to use Amazon to promote your book
The importance and value of having a media trainer
Does age make a difference as an author?
How can you use email to promote your book?
Tips and Hints: Self-Publishing tips and guidelines
How frequently should you send a newsletter?
Recording #2: Arielle Ford, "How Do I Get a Book Agent?"
Recording #3: Susan Harrow, " How to Get a Six-Figure Book Advance"
Recording #4: Dan Poynter, "Self-Publishing for First-Time Authors"
Recording #5: Dan Janal, "How to write 'How to Articles,' That Editors Love to Print"
Recording #6: Dr. Joe Vitale, "How to Get Your Book to #1 on Amazon.com"
Recording #7: Stephanie Tade: Talk to a Top literary agent for 18 years in both fiction & non-fiction and four years as the Executive editor of Rodale Books...How do you find an agent?
Recording #8: Munro Magruder, Associate Publisher of the New World Library, "What are publishers are REALLY looking for today?"
Recording #9: Marcia Wieder, "How to Get real clarity on your dreams & visions, Overcome obstacles, such as fear & doubt, in reaching your dream, Get practical solutions to take action on your dreams and how to Break through your limiting beliefs about time & money"
Recording #10: Jack Canfield, Success Expert and Co-Author of the Chicken Soup for the Soul Series of Books, "The power of mastermind groups to help meet your goals as an author AND Little-known ways to stay motivated while building a career as an author, expert and speaker
Recording #11: Michael Port, "How to Book Yourself Solid and Build Your Platform -- Create a strategy to get more clients than you can handle even if you hate marketing and selling"
Recording #12: Susan Driscoll, President and CEO of iUniverse, "Self-publishing and what it takes to self-publish a book AND lots of tips and hints for authors who aren't sure how to get started writing their book!
Recording #13: Stefan Doering of BEST Coaches, Inc., "How to Get Unstuck, Take Action and Get Started on Your Project
Recording #14: Raleigh Pinskey, "Learn How to Promote Your Book by Promoting Yourself and your Talents".
Recording #15: Alex Carroll, "Learn How to Use Radio Publicity and Get FREE Radio Airtime to Promote Your Book and Build Your Platform".
If you want access to me and have an opportunity to "pick my brain" for a small fraction of my normal consulting rate before the price increase, place your order for the Everything You Should Know course today.
PS: Please forward this newsletter to anyone you know who's thinking about writing a book!
---