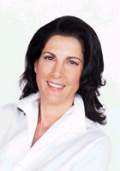 How would you like to make $150,000-$500,000 or more per year as a consultant while enjoying your freedom, family, fun and living a creative life?

Susan Harrow, author of "Get a Six Figure Book Advance" and my business partner, Mike Koenigs, have been doing so for years.
They're creating a program to teach their proven secrets of how to develop a successful consulting practice and a "look into a successful consultant's mind."
If you've ever dreamed of building your own practice, they'd love to know what prevents you from starting or being wildly successful on your own.
If you send them your question, they'll send you a free copy of their new eBook, "Ten Steps to Building a Successful Consulting Practice" when it's ready shortly after the first of the year.
What is the single biggest question about starting and running a six-figure consulting practice that you want to know more about?
Don't worry: we will never rent, share or sell your email address to any third party.
We respect your privacy.

---
Affiliate Sign Up | Affiliate Login | Affiliate Suggestions | Contact Us | Mailing List
Leave a Testimonial | Take a Survey and Get a Free Gift | Tell a Friend about this site
Warranties, Disclaimers & Legal Rights | Terms of Service | Privacy Policy
Listen To This Web Site |

Resources

Get a Six Figure Book Proposal |

Self- Publishing Secrets |

Media Training

How to Start Writing Your Book
Susan Harrow | Dan Poynter | Joel Roberts
---
©2005 Everything You Should Know, Arielle Ford and mikekoenigs.com, Inc.
8070 La Jolla Shores Drive
Suite #415
La Jolla, CA 92037
Questions? Call 888-669-7751 | FAX: 800-795-5417
Website and product produced by Mak Koenigs