Your Teleseminar Recording Is On It's Way!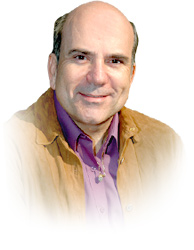 With Special Guest, Dr. Joe Vitale
How to Get Your Book to #1 on Amazon.com
Check your e-mail. In a few minutes you'll receive a message with access instructions for the recording.
If you don't receive a message in a few minutes, it's probably because:
You have spam filtering software turned on. You need to whitelist autocontactor.com, everythingyoushouldknow.com so messages come through
Your spam filter discarded the message
You entered your e-mail address incorrectly
If you continue having troubles, please contact us and we'll try to find an answer for you.
---
"By The Way - Keep Up-To-Date With The Latest Bestselling Book Strategies by Subscribing to my FREE E-mail Newsletter"
(A $197 value)


Claim your FREE subscription to my Bestsellers E-mail Newsletter and discover all the latest strategies I'm personally testing and using right now. These are the same cutting edge tactics bestselling authors like Mark Victor Hansen and Deepak Chopra are relying on to explode their book sales.




Privacy Notice - Don't worry, your e-mail address will only be used to send my newsletter… It will never be sold or shared with anyone!



---
Affiliate Sign Up | Affiliate Login | Affiliate Suggestions | Contact Us | Mailing List
Leave a Testimonial | Take a Survey and Get a Free Gift | Tell a Friend about this site
Warranties, Disclaimers & Legal Rights | Terms of Service | Privacy Policy
---
© 2005 KickStartMedia.com
15721 Bernardo Heights Parkway
Suite B-454
San Diego, CA 92128-3176
800-795-5417