How To Start Writing Your Book:
Bestselling Authors Reveal Their "Secret Systems"

Ready to start writing your book? Or are you already writing… only to find the process isn't as easy as you thought?

Get the success secrets of bestselling authors and top editors

in this FREE video and 145-page eBook!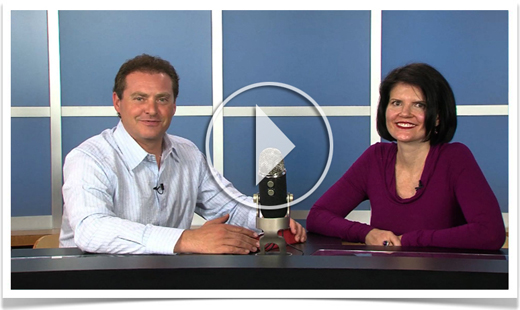 What if you could peer into the minds of dozens of bestselling authors (and their publishers) and get their "secrets systems" for success?
We've interviewed a long list of successful authors, and are sharing every last system and strategy they use to write bestsellers.
I'm Mike Koenigs. I want to share some important author success secrets with you.
You see, I'm the book marketing mastermind who's worked closely with a long list of bestselling authors, including Tim Ferriss (The 4-Hour Body), Harvey Mackay (The Mackay MBA of Selling In The Real World, Use Your Head To Get Your Foot In The Door), Bill Glazer (Outrageous Advertising That's Outrageously Successul), Dan Kennedy (No BS Wealth Attraction in the New Economy) and many others.
Thanks to my online book launch campaigns, we've sold (xxx books in a matter of xx hours/days…. Mike, more numbers to include here…?)
You may also recognize me as the business partner of Arielle Ford, now an internationally bestselling author and former book publicist to celebrity authors like Deepak Chopra, Dean Ornish, Neale Donald Walsch, Wayne Dyer, Mark Victor Hansen, Jack Canfield, and many, many more.
I'm also fortunate enough to be close personal friends with top-selling authors like Brendon Burchard, Brian Tracy, Gay Hendricks, Jorge Cruise, Carmine Gallo, Debbie Ford, John Assaraf, Nancy Duarte, and others.
And over many years, they've all shared their insider secrets for writing bestselling books.
What I've learned is, successful authors don't just sit down to write their next bestseller. They rely on proven techniques, strategies, and practices that make their books into blockbusters.
Not just once, but over and over again.
That's why I've put together this free video and eBook for you. It's all the insider tips, techniques and strategies my big-name author friends use to write books that sell, and sell, and sell… Books that agents, publishers, and big-time media can't wait to get their hands on.
As you'll see, there are common principles they all call on to write their next big seller.
So before you write another word, I hope you'll take a look at all the great tips they've shared with me. This is an incredible opportunity to get the insider secrets of some of publishing's best-known superstars.
Enter your email address to get their secrets, including:
the little-known strategies successful authors use to write bestsellers in less time
how to write your next bestseller, start to finish, in a few short months
how to end writers' block NOW… and have fun doing it!
the 1st thing you should do before you begin writing
the 3 key elements of the book writing process
fun, interesting ways to keep yourself motivated throughout the process
the secrets to creating a productive, consistent writing habit
best practice for working with freelance writers, editors, and ghostwriters
how to create a productive 'feedback loop'
innovative ways to use social media and the Internet to write a better book
how to build a positive support group