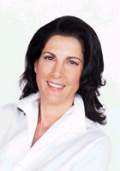 Thank You For Your Question!

Susan and I are looking forward to having you on the call September 14th at 5:00 pm PST. The dial-in details have been e-mailed to you. If you can't make the call and own "Everything You Should Know", we're recording and editing it and will provide a means to access it within 48 hours after the call ends.
In case you have an agressive spam filter and don't receive the call details, here are the dial-in details. Please mark these down!
Wednesday, September 14th,
5:00 PST/7:00 CST/8:00 EST (11:00 GMT)

Duration: Approximately 60 Minutes
Your Toll-Free Dial-in Number: 866-295-5950 (San Diego, CA)
If you're dialing from Canada, use this number: 866-295-8360
Your Access Code is: 38828#
There are only 500 dial-in seats available, so be sure to call in on time!
If you'd like get a digital recording of the call or want to learn more about Susan's ebook and a special discount offer, please visit this special offer page.
Thanks again,
Arielle Ford
---
Affiliate Sign Up | Affiliate Login | Affiliate Suggestions | Contact Us | Mailing List
Leave a Testimonial | Take a Survey and Get a Free Gift | Tell a Friend about this site
Warranties, Disclaimers & Legal Rights | Terms of Service | Privacy Policy
---
© 2005 KickStartMedia.com
15721 Bernardo Heights Parkway
Suite B-454
San Diego, CA 92128-3176
Voice mail and FAX: 800-795-5417
Website and product produced by Mike Koenigs